Rooftop Gardening Services In Kolkata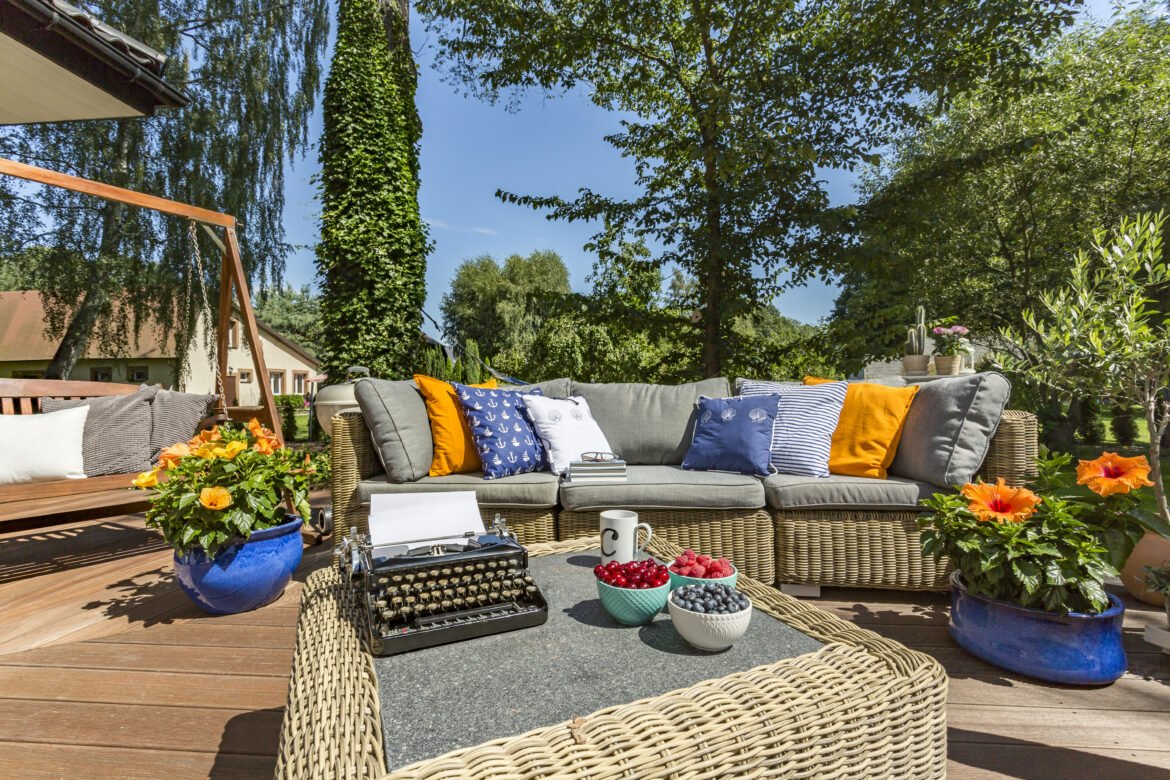 Rooftop Gardening Services
What is rooftop gardening?
A roof garden is a garden on the roof of a building, an artificial green space on the top floor of a residential or commercial building.
These green areas are made up of a variety of plants and help improve the aesthetics of the building. The roof garden has been around for a long time. The people of ancient Mesopotamia grew trees and shrubs in the ziggurat.
Some European homes once had a lawn roof.
The Hanging Gardens of Babylon is one of the Seven Wonders of the Ancient World and is known for its tiered gardens with lots of vegetation.
Until the 20th century, roof gardens were synonymous with novelty and wealth. In the 1970s, the first green roof was manufactured and installed in residential and commercial facilities.
More and more apartment owners and architects are choosing to develop roof gardens for today's cityscapes, which are crowded and have less green space. The question is which roof garden idea is ideal for a particular structure.
Roof gardens are a prevalent concept among city dwellers. Since there is no large open space, we rely on the idea of a rooftop, open terrace garden, vertical garden, and balcony garden. These may not be traditional garden ideas, but the rise of urban lifestyles has made them a more convenient way to incorporate greenery.
Designing a beautiful roof garden yourself without the help of an expert is not so easy. If you are looking for a professional rooftop greening service, Kolkata's finishing touch is the best. They are a one-stop-shop for all your landscaping and rooftop greening needs.
The reasons for making a rooftop garden
Various reasons are present for making a rooftop garden service as in a green space for you.
Personal space for spending time
Breathe clean and fresh air
Optimal use of unused space
Eco-friendly facility
Useful for temperature control
Therefore, the next time you are thinking of getting green, consider going one step further and creating a roof garden with the help of a professional roof garden service.
Why do you need to opt for rooftop gardening services?
Believe me. Setting up a dreamy roof garden like the one featured on social media handles is not an easy task. You may start with lots of ideas and enthusiasm, but you'll be late along the way.
Therefore, it is best to choose a roof garden service.
The reasons are:
The roof garden service has professional experience with Design according to customer requirements
Aesthetics Plan structural integrity as the soil and pots become heavier as the plant grows
Layout considering exposure to sunlight, heat, wind, and weather conditions
A rooftop greening service provider ensures that your garden fits your lifestyle, needs, and home aesthetics.
It is custom-made to reflect your taste and style with the help of green only.
If you're looking for a roof garden service, choose Kolkata, the best finishing touch in town. They are professionals and their numerous completed projects tell a lot about the types of work they do.
They have an excellent team of designers, builders, and gardeners who choose all the elements according to their customers' needs and wishes. The type of work they do is certainly worth choosing their roof garden service or other landscape maintenance service.
As a rooftop greening service provider, it does not stop when the project is completed. We also provide post-delivery maintenance services. You take care of them by providing maintenance tips, plant care, plant nutrition tips, and more.
Leave the roof and other spaces in use to them and experience the green magic you fall in love with.
Different types of rooftop gardening services in The Finishing Touch
It is a low-maintenance rooftop green garden with a thin and lightweight growth medium. This type of rooftop greening is characterized by its vegetation and is often limited to sedum, moss, herbs, small plants and flowers, desert grass, and succulents. With the average depth increased by about 3-6 inches, vast rooftop greening is easy and inexpensive to install and generally does not require an irrigation system to survive. Ideal for rainwater management on flat or low slope roofs and modifications.
Semi-Intensive green roof
It provides a mixture of extensive and intensive green roofs. It is characterized by an increasing average depth of about 6 to 12 inches to accommodate a much richer ecosystem. The greenery of this type of roof garden is made up of small plants, grasses, herbs, small shrubs, and ground cover plants, which sometimes require watering and moderate maintenance.
Semi-intensive rooftop greening can hold more rainwater than vast rooftop greening while offering the potential for a formal roof garden effect. Its design makes it ideal for long-term care facilities, daycare centers, and local picnic areas.
Above all, it's like a roof garden or a sky park. This roof garden design features deep soil with an average growth depth of 6 inches or more. From small to large, shrubs, groundcovers, and even small trees, you can grow a wide variety of plants in an intensive roof garden.
Intensive rooftop greening offers great potential for highly creative design and biodiversity. It can support small house gardens, playgrounds, large parks, and even vegetable gardens. However, even this type of roof garden requires regular professional maintenance and intensive care with an advanced irrigation system.
Benefits of a rooftop gardening services
Various reasons are present for having a rooftop gardening services on top floors and buildings.
The roof garden helps to make beautiful memories with friends and family.
Whether it's a picnic or a walk, the roof garden is an ideal place to spend a fulfilling time with others. Green provides a lush background for photos and videos to remind you of the day.
It provides a personal corner for me-time.
If you need to stay away from the sources of stress, a trip to a green roof is beneficial. Green has proven to be a relaxing color that has a positive effect on physical and mental health. By dressing in a lush environment, you can relieve tension and anxiety.
Green space can help people recover faster from their illnesses.
The nursing facility has a roof garden where patients can spend time during rehabilitation. Green has a healing and soothing nature, and just being around it can bring relaxation and new energy. Rooftop greening can grow green thumbs
Semi-intensive and intensive rooftop greening is the perfect area for growing a variety of crops. You can create a rooftop vegetable field here to grow herbs and leafy vegetables that can be used for cooking.
The roof garden offers breathtaking views
Imagine being 30 feet off the ground but still surrounded by beautiful scenery. This is exactly what a roof garden can offer. Rooftop greening also complements the city skyline and makes the scenery even more spectacular.
Rooftop greening gives residents or building owners the right to brag
People love green spaces and the well-maintained roof gardens will surprise them. You will also like the idea that the structure is environmentally friendly and provides biodiversity. Rooftop greening can also reduce heat, which also helps reduce the energy costs of air conditioning. In addition, rooftop greening protects the actual roof surface, which requires less maintenance. The roof garden brings many benefits to the environment as well as residential and commercial buildings. Creating it may seem like a huge investment, but in reality, the benefits outweigh the costs. Once installed, you will find it worthwhile to have a roof garden-a place where you can enjoy peace, freshness, relaxation, and beauty.