Considering for Rooftop Gardening Services Kolkata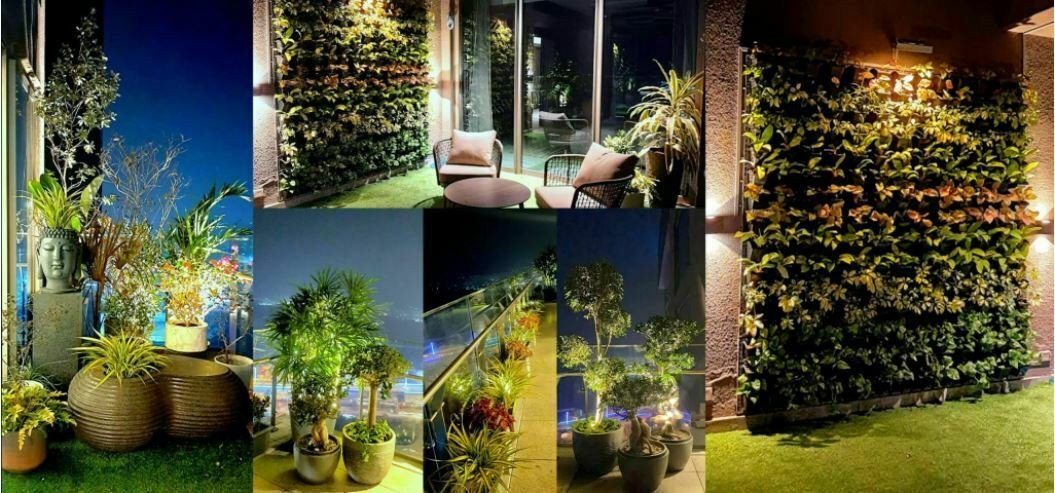 Rooftop gardening has been a very popular concept amongst the city dwellers. The lack of big open spaces make them resort to- rooftop, open terrace gardening, vertical and balcony gardening concepts. These might not be conventional gardening ideas but with the surge in urban lifestyles, these have become a more convenient way of incorporating greens.
Making a beautiful rooftop garden on your own without any professional help is not at all an easy task. When looking out for professional rooftop gardening services, The Finishing Touch in Kolkata is undoubtedly the best. They are a one stop shop for all your landscaping and rooftop gardening services needs.
What is a rooftop gardening?
For me, a rooftop garden within the cityscape is my little patch of green, or rather a dash of vibrancy in the midst of dull grays and black.
Why make a rooftop garden?
There are numerous reasons to own your patch of green:
A personal space to spend some quality time
Inhale purified fresh air
Optimum utilization of unused space
An environment friendly set up
Helps in temperature control
Thus, next time when you think of getting some greens, take a step ahead, consider setting up a rooftop garden with the help of professional rooftop gardening services.
Why opt for rooftop gardening services?
Trust me, setting up a dreamy rooftop garden as seen in the social media handles, is not a child's play. You might start doing it with a lot of ideas and enthusiasm but might stagger behind mid-way. Hence, the best would be to opt for rooftop gardening services, as they come with:
Truckload of professional experience
Design according to client needs and aesthetics
Plan according to structural integrity, as soil and pot get heavier as plants grow
Layouts made keeping in mind the -sun exposure, heat, wind, weather conditions
Rooftop gardening service providers make sure that your garden suits your lifestyle, needs and home aesthetics. It is custom-built to reflect your taste and style just with the help of greens.
If you are seeking rooftop gardening services, choose the best in town- The Finishing Touch, Kolkata. They are undoubtedly the pros, and their numerous finished projects speaks volume for the kind of work they do. They come with an excellent team of designers, builders and horticulturists who hand pick all elements as per needs and client choices. The kind of work they do is certainly worth choosing their rooftop gardening services and other landscaping service needs.
As your rooftop gardening service providers they don't stop at the completion of the project. They also offer post-handing over maintenance services. They you maintain by providing maintenance tips, plant care, plant nutritional tips and so on.
Trust them with your rooftop, or any other used space and witness green magic happening, that you'll fall in love with.
For more details Contact us.